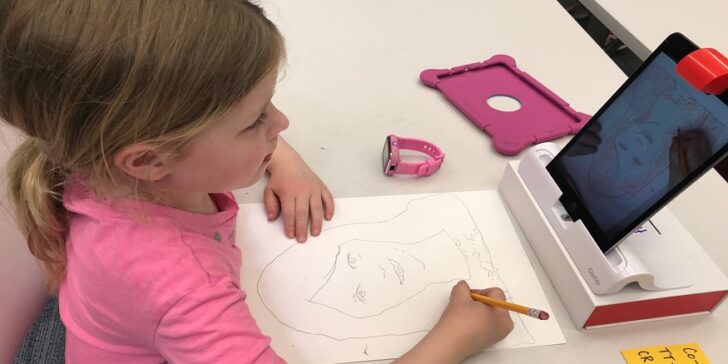 How do you keep your kids busy and entertained during Christmas? Kids eagerly wait for the Christmas holidays so that they can enjoy their time with friends and family. The best way to keep your kids active is by conducting craft activities. This is one of the most preferred activities of children during holidays. They happily sit and enjoy making craft items with whatever things are available to them. To keep their festive spirit alive, you can ask kids to make craft items based on Christmas themes. You can engage your children with craft activities when you are busy preparing for Christmas celebrations. It is needless to say that craft activities are a great medium for learning and enhancing creativity.
Little ones celebrate Christmas with great joy and happiness. They look forward to enjoying their holidays with creative things. One such activity is making craft items. It is something that kids can do all day regardless of time and place. Learning Christmas crafts for kids using the materials easily available at home helps kids make creative things. For example, popsicle sticks, color papers, cardboards, ribbons, threads, coloring tools, etc. Kids can make decorative items for Christmas or something useful with these materials.
How important is a craft activity for children? Besides eating delicious food, playing games, and spending quality time with their loved ones, you can conduct craft activities for kids to keep them entertained all day. It is extremely beneficial for children's cognitive development and fine motor skills. They learn to come up with creative ideas to make something beautiful from materials given to them. You need to choose items that are easy for kids to make. You must not choose something they cannot do or find it challenging to make.
Best Crafts Ideas for Christmas
Kids must enjoy what they do. Therefore, craft activities are one of the best holiday activities for children. Making craft items on Christmas themes makes children happy during the celebration. You can provide assistance to kids in making decorative items for Christmas and enhance their creativity. Below are some of the easy crafts ideas for Christmas.
Paper plate Santa Claus: In this activity, all you have to do is take a paper plate and cover three-fourths of the plate with cotton balls giving the appearance of Santa Claus's beard. You can leave space between the paper plate for the eyes and the nose. Paste two googly eyes, followed by a thermocol ball for the eyes and nose. Finally, complete the look with a red color triangle-shaped Christmas hat.
Cardboard Christmas tree: In this activity, you need to take a piece of cardboard and cut it into the shape of a triangle. Then, cut a small portion of cardboard of a square shape and paste them below the triangle-shaped structure to give the appearance of a Christmas tree. You can pluck some twigs or leaves from the tree and paste them on the Christmas tree, followed by some colorful thermocol balls for the decoration. Finally, the Christmas tree is complete, and you can paste or hang them on the walls or doors of the house.
Paper wreath: In this activity, you need to take a piece of paper and cut it into a circle. Then, take green color ribbons and paste them on the circle haphazardly, followed by red color thermocol balls, and paste them on the circle, keeping some distance from one ball to the other. Finally, you can punch a hole on one end of the circle and tie a string to it. The paper wreath is ready, and you can hang them on the door.
Paper cup reindeer: In this activity, you have to take an empty paper cup and paint it a brown color or cover it with brown paper. Then, take two googly eyes and paste them on the center of the cup, followed by a red color button for the nose of the reindeer. Take a brown paper and cut it into a t-shaped structure for the reindeer's antlers. Then, paste the paper antlers on the hollow region of an empty cup. Finally, draw an arc below the red color button to give the appearance of the reindeer's mouth. The paper cup reindeer is complete, and you can keep them as one of the decorative pieces at home.
Benefits of Christmas Craft Activities for Kids
Craft activities are one of the essential extra-curricular activities that you must plan for kids. Children learn creativity by making craft items from the materials they find around the house. Similar to the way you conduct science experiments for kids to enhance their observational and critical thinking skills, you can conduct craft activities to encourage children to come up with creative ideas and enhance their thinking skills. The benefits of Christmas craft activities for children are mentioned below.
It enables children to express their ideas and emotions through craft activities.
It strengthens children's muscles and develops cognitive skills in children.
It gives children the confidence to see the successful completion of their craft work.
It increases visualization and imagination skills while making craft items.
It helps children understand the customs and traditions of celebrating Christmas.