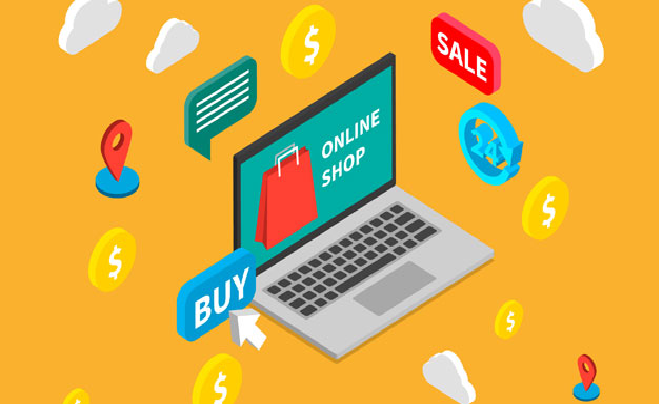 One of the best ways to sell your products in today's world is to make use of an online website.
Online websites are referred to as e-commerce stores and are a great way to sell your products online and to a worldwide audience, which allows small businesses to increase their business and bring in a foreign currency.
Some of the world's most popular e-commerce stores go by the name of eBay and Amazon.
How can you create your own e-commerce site?
It doesn't matter what you want to sell in your store, the point is getting started and making sure that your online store is set up correctly and it looks good.
Step 1: Choosing a name for your site
For your first step, you will have to pick a name for your company and then try and find a website domain name that matches your business name, this will allow your customers to notice and recognize your website by the domain name.
Step 2: Hosting and website platform
This next step is easy, there are two options which you can make use of, if you want to have a website and attached to that website you have a blog and your store then you can make use of a hosting company of your choice, and then the best option of a website platform is wordpress.com
If you don't want a website and you just want to make use of an online store you can look at using a service like Shopify, where you can get set up there.
Read more: How Cloud Computing Services Can Help Your Business
My personal opinion is that you should look at making use of owning your own website, blog, and store as it allows you to do more with your company in the future.
Step 3: Design
The next step is the fun part and the part that can also ruin your shop if not done correctly.
It is vital that your website and store is designed correctly, not only to target the correct group of shoppers but to make sure that they stay on your site for a longer period of time, the more time that users spend on your site the higher the chances that people will buy your products.
Read more: Important reasons to choose classified ads
It doesn't matter what type of company you have whether it is a fashion store or a screen printing service, the point is that all stores will have to follow the same basic guidelines in order to work, they are;
Clear design
Good color choices
Easy to read
Easy to use
Designed for the users and not for the owner
The last point will make or break your website, if you don't design the website to your user's needs then you will never have a successful store.
Final thoughts
If you are looking at a new form of income or expanding your business, then one of the best options for you to make use of is an online store.
The key to having a successful online store is to make sure that it is designed correctly and was built with the user in mind.