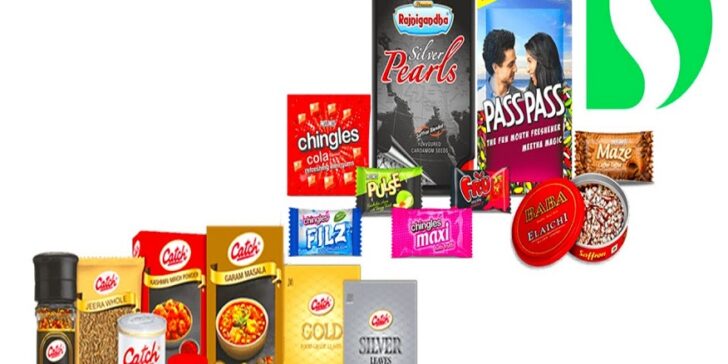 The DS Group is now an industry leader in various sectors. This large-sized corporation contributes to the country's rising GDP and empowers the underprivileged part of our society.
DS Group strongly conforms to the notion of "growing and scaling together" by enabling underprivileged people to upgrade their skills, knowledge and training and reach their fullest potential regarding livelihood.
The DS Group contributes a significant portion of its earnings towards the livelihood enhancement of the underprivileged society by supporting and funding various projects and initiatives.
The company feels its moral obligation is to enhance skills, create opportunities, and facilitate an ecosystem for the underprivileged that empowers them to explore a range of better career opportunities for faster growth.
This article will help you get some insights into the initiatives and campaigns they support and run to contribute to this cause. So, let's start.
Livelihood Enhancement Initiatives For Underprivileged Society By DS Group
The DS Group is launching initiatives in various fields, including improved financial literacy, skill development, agriculture, livestock management, and entrepreneurial development.
To ensure all these initiatives are successful and sustainable, the DS Group CSR invites the local communities to use their wisdom and knowledge to design these projects.
Currently, DS Group livelihood enhancement projects are ongoing and active for underprivileged people in Tripura, Assam, Maharashtra, Jharkhand, Uttar Pradesh, Madhya Pradesh, and Rajasthan.
Over the years, these initiatives have helped improve the socio-economic condition of the underprivileged society.
Now let's explore an initiative from every state where DS Group implemented its livelihood enhancement programs.
Project Manthan – Rajasthan
Project Mantha is a Rajasthan-based economic development project launched by DSL Group in collaboration with Jan Siksha and Vikas Sangathan.
About 2500 farmers have been empowered by improved milk manufacturing and distribution links that have raised their costs thanks to competent veterinary care and livestock management practices.
Moreover, over 15,000 farmers benefited from capacity building, treatment, vaccination, and breed enhancement.
AvartansheelKheti – Uttar Pradesh
DSL launched a livelihood enhancement project in the Bundelkhand region of Uttar Pradesh. The project aimed to help over 3300 farmers receive training in climate-resistant farming and become self-sufficient.
The initiative's goal is to spread awareness of the idea of "AvartansheelKheti" – among the various types of organic farming – which significantly lessens the farmer's reliance on outside sources for pesticides, water, and seeds and increases their self-sufficiency.
Rubber Tapping & Processing Training Program – Tripura
The Rubber Tappers' Training Program is being carried out by DSL in collaboration with Dishari.
This initiative aims to strengthen the tribal people's abilities in Tripura in the scientific methodology of latex extraction, which boosts rubber production and reduces damage to the rubber plant.
Compared to what the tappers were earning before attending the training program, the initiative has helped them make nearly the same or more.
Strengthening Rural Economy – Maharashtra
DSL has teamed forces with a regional NGO, Abhivyakti Media Communication, to boost economic growth to create several livelihood income options prototypes in 10 villages around Nasik, Maharashtra.
The project intends to introduce various livelihood opportunities to the indigenous community so that they explore new sources of income.
This includes Seed Production and Bank, Honey Bee Keeping, Mahua Phenyl, Community Milk Dairy, Horticulture, Nagali Food Processing, etc. The initiative involves over 200 native women.
Incubation Program for Women Entrepreneurs – Delhi
To support and aid the UN Sustainable Development Goal 5, which is focused on accomplishing gender parity and women's empowerment, DSL and GURSIKH implemented an incubation initiative for women entrepreneurs at the PAN India level.
Throughout the duration of the project, 60 of these female entrepreneurs were picked from various cities and enrolled in mentorship and capacity-building seminars, which helped them later become successful business owners.
Other Initiatives in Different States
Singpho Eco Lodge, Tinsukia
Revitalizing the Rural Economy, Bokaro & Hazaribagh – Jharkhand
Project BELA – Uttarakhand
Sustainable and Comprehensive Agriculture for Livelihood Enhancement – Karnataka
Ensuring Sustainable Livelihoods – Himachal Pradesh
SCALE – Sustainable and Comprehensive Agriculture for Livelihood Enhancement – Gujarat
Bottom Line
The DS Group is still working on many upcoming initiatives and aims to help underprivileged society people reach heights of success with enhanced livelihood opportunities.
As you can see, the DS Group initiatives mentioned here have already revolutionized the underprivileged community landscape and have helped them enjoy the benefits of livelihood enhancement to the fullest. However, it's for sure that more initiatives are yet to be released.