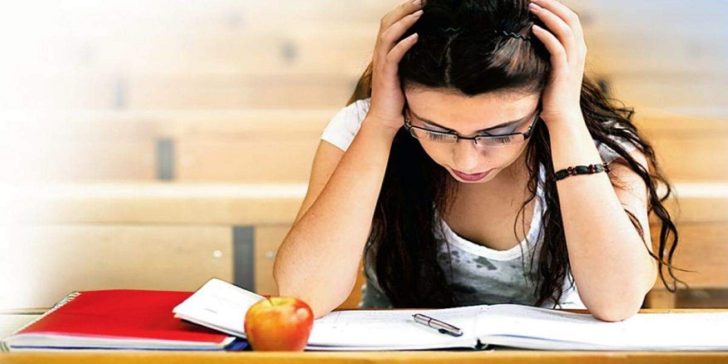 NEET is attempted by nearly 14-16 lakh students every year. However, only a few succeed at it, cracking NEET successfully. With the limited number of seats available at medical institutes across the country, close to 1.2 lakh students successfully manage to get placed to pursue a medical programme.
With this article, we aim to address the concerns of the other majority, lakhs of students on the other side of the fence who secure lesser marks, just losing out on the NEET cut-off score and hence fail to qualify NEET. The article discusses the suggestions and tips one can follow to cope with failure at NEET and how to better prepare for their next attempt at NEET. Read on.
Be it your board exams, or a competitive exam, sometimes in spite of studying and giving it your 100%, things do not work in one's favour. This is because, collectively, there is a myriad of factors affecting your performance at NEET UG Exam. Many a time, it so happens that results unexpectedly turn out to be bad. If not dealt with the right approach, it may affect the performance in the future.
Candidates should not fret over it and keep in mind that such adversities can be reversed. Listed below are the top 4 ways to deal with exam anxiety, helping students who failed to crack exams effectively in the next attempt.
Read  more: What should be the JEE Main cut off for admission in NIT colleges?
1. Analysis
Probe into your failure. Explore the reasons behind your failure. Discover where exactly things went haywire. Look at it as an opportunity, that is necessary. Viewing at failure from an analytical point of view to know the reason behind it should be a priority. Try finding answers to some of these questions – why caused failure? What could I have performed better? What are the things you would not repeat in the future? And so on.
2. A new approach
Perhaps, the last time was an approach that didn't work for you. Try introducing changes to your study planner. Work smart this time around. Study for more hours than you did the last time, take up chapters you did not focus on the last time, and which were important. In short, leave no stone unturned. Working on mistakes you made the last time, is all the more reassuring. Lack of prioritization, incompetent time management skills, vagueness in concept knowledge can be some of the blunders. Identify them and work on them.
3. Optimistic In Your Next Attempt
Having a positive mindset can have a rewarding impact. Rise above your current state of mind and only think about how better your next attempt can be. Take all the measures possible for this and move ahead. To be positive is to overcome negativity.
4. The best is yet to come
Discuss your concerns about failing at the exam so that one can help you better understand about the whys and the wherefores. The bare feeling of having a low core causes anxiety and stresses one. Instead of that, confidently prepare for the exam, channelize your energies in the right direction. Make the most of this opportunity.
These were simple 4 tips to follow. Hope these were helpful. Know about other essentials of NEET such as registering for NEET,  downloading NEET admit card, and much more by subscribing to BYJU'S YouTube Channel.