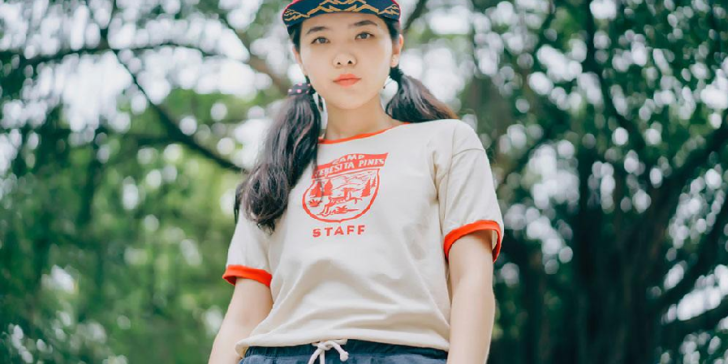 T-shirts can be printed in many ways. Each method has their personal pros and cons. Let's look at some of these benefits and disadvantages. This will help you determine the suitable technique of T-shirt printing. In general, printing technique will be based on your needs, budget and kind of image one wants to create.
Heat transfer printing
The preferred artwork gets printed on wax paper with special ink. The design is then transferred on a fabric using heat press. The heat will make the ink stick to fabric and wax paper gets peeled away. Process is easy and takes not more than five minutes to print one custom T shirt.
Benefits
Customers with small scale T-shirt printing needs get their orders completed faster.
Allows different placements.
Multi-colored images and complex photo prints can be transferred without mess
Graphics can be altered in multiple ways using software.
Disadvantages
Large quantity transfers are time-consuming and expensive.
After several washes prints fade.
Prints are stiff, so fabric turns firm.
Best option for light colored T-shirt only.
Ironing can damage the image.
Digital printing
It is also called direct-to-garment printing. The T-shirt is stretched across a frame below the head of inkjet printer. Inkjet transfer paper prints same design of many garments with ease.
Benefits
Great for small scale orders.
One item gets printed, at a time.
Printing detailed photo is accurate in design and color.
Designs lay flat and cannot be felt like screen printing.
Printing process is clean.
Easily customizable.
Disadvantages
Longer printing process.
Ink is very expensive.
Exact color matching is hard because of CMYK printer inks.
You cannot save on large orders.
Print on a single fabric.
Limited print area because of printer setup.
Screen printing
Screen printing is a little old school technique in comparison to latest digital printing method. However, it is still superior in many ways, so never overlook it as a correct method. Concept of screen printing is simple. Each design includes a fixed number of basic colors. Colors are separated on the basis of design and different proportion of the colors are printed on the fabric using screen or mesh. For cheap custom t shirts, this method can be a great alternative.
Benefits
High quality printing
Inexpensive as mess screens last for multiple print sessions.
Looks professional
Larger prints can be done with ease.
Screen printing is durable and can handle multiple wash cycles.
Easy to print on T-shirts specific parts.
Great alternative for bulk orders.
Disadvantages
Minimum quantity orders are needed.
Set up is complex and costly.
Can have thick finish.
High resolution and complex photogenic details are not sharp.
Color accuracy issues because they get separated and blending is limited.
Besides the printing technique you will need to consider other elements like –
Ink has to be specially made because fabric is vulnerable to moisture and liquid.
Printers need to be properly standardised.
Design looks different on fabric than it appears on the monitor.
Good quality dye-based inks for creating rich color.
Read more: The Benefits and Disadvantages of T Shirt Printing
A great T-shirt can be defined as comfortable, good-looking, soft, fits great and timeless. The graphics need to be durable and feel soft on touching. In the end, the technique to choose will depend on your needs and budget.