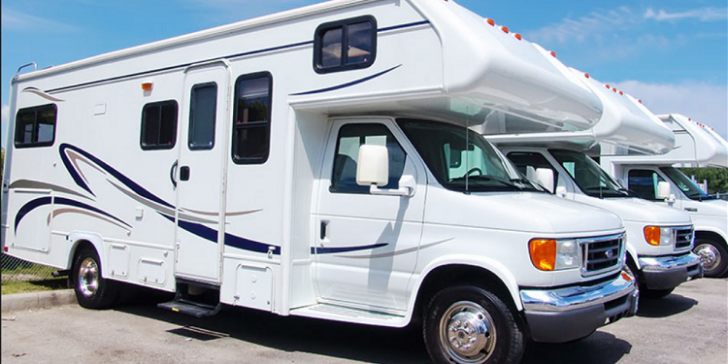 It is a known fact that many RV rental travelers enjoy traveling with their pets when hitting the open road for their adventures. Traveling with pets has become so common that many of the major RV parks across the country are fully pet friendly and even go so far as to offer top level pet services at their facilities. These services include dog parks, grooming stations, and even top level pet care. So if you're looking to hit the road with your pets along for the ride, check out these top pet friendly RV parks across the US.
Evergreen Park RV Resort, Ohio 
Travelers have been discovering Evergreen Park for many years and this has rapidly becoming one of the most sought after camps in the Midwest due to its stunning scenery and access to the Amish country. This park is totally dog friendly as well and comes equipped with a grooming station and dozens of dog-friendly trails.
Winding River Resort Village
This is one of the most gorgeous camping spots in Colorado, with the nearby Grand Lake region providing a stunning setting for your stay. This region also features a wide range of wildlife as well. The resort is completely pet friendly and is right in the heart of the amazing local scenery. You have panoramic lake views and some of the best hiking trails in the entire state, which is really saying a lot for Colorado. Keep in mind that this is a leashed park where you animal is going to have to be on a string, but its overall pet friendliness, including a large dog park, is unquestioned.
Garden of the Gods RV Resort, Colorado
Located right in the heart of hiking and climbing country, not to mention some of the most gorgeous scenery in the nation, this well-equipped and maintained park is fully dog friendly. There is even a dog park here so your dog can run off some steam and get to play with the other visiting dogs. Plus with all the nearby hiking trails you can take advantage of, your dog will have plenty to do. All of the trials are dog friendly so you can bring your traveling companion out on your hikes. Not only is this one of the top parks in the country, it's also one of the dog friendliest.
Riverside Campground & Cabins, California 
Located right in the heart of iconic Big Sur on the California coast, this is a stunningly beautiful park offers water views and a plethora of activities. The park allows for two dogs on your stay. Plus there is lots of outdoor space and many activities that your pets will love here, including hiking and miles of stunning coastline. Any dog owner on a California coastal RV rental run should definitely consider a stay at Riverside.
Escondido RV Resort, California 
If you're traveling with a dog in southern California, then you will definitely want to check out Escondido. This is also a leash free park where dogs can mingle and run around free, but it is fenced in so there are no worries in regards to safety. There is a large dog park here  plus a dog fountain so they can cool off on hot days. Plus don't forget about the many beaches in the region that can be enjoyed by owner and dog alike.
Lake Whippoorwill KOA, Florida 
Down in sunny central Florida you will find this great park known for its manicured grounds, relaxing atmosphere, and pet friendliness. Your dog will love it too since this park is fully pet friendly.
Read more: Buy used cars from a reputed dealer
This is a leash free zone, so your dog can run free with the others in the camp. Plus there is an obstacle course and lots of open outdoor space for any pet to enjoy. With great year-round weather and plenty to do, both owners and their dogs will have a great time at this park.
Normandy Farms Family Camping Resort, Massachusetts
When it comes to dog friendly RV Parks, Normandy Farms really takes the cake. Not only is there a 2 acre dog park where dogs can run free and mingle but there's also an obstacle course, drinking fountains, and a dog bathing area. Plus, if you wanted to head out on an activity that is not dog friendly, there is a kennel at the park that will look after you're dog while you're gone. This really is the top of the line in dog friendly parks, so consider it if you're on a New England run.
Read more: Top Safety Features Available for New Cars
Hitting the road with your pets is an incredibly rewarding experience for both owner and pet alike. If you've made the choice to head out with your pets then check out these parks and schedule them in for stays on your trip.