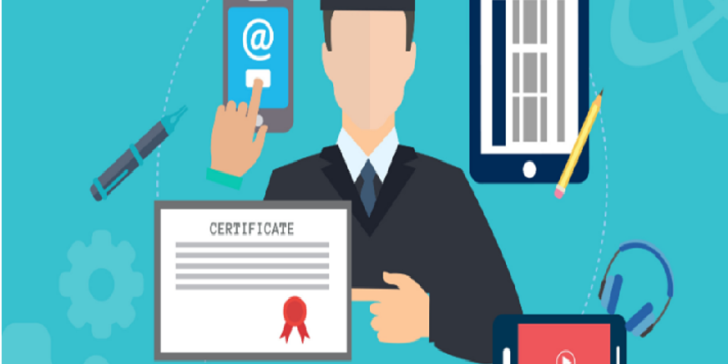 A few decades ago, online learning was not the preferred mode of learning. However, in the last decade, a lot has changed. For one, technology has significantly improved and hence, online learning institutions can now ensure a better learning experience. Also, the corporate world now values certifications that professionals get through online training programs.
With the COVID-19 pandemic, bringing the world to a standstill, several of the training and educational institutions have shifted online to provide learners with an opportunity to study and learn while they are stuck at home. Today, professionals, workers, and students are confined to their homes and as a result, it has become possible for many of them to enrol in online classes and get certified or hone their existing knowledge and skills.
With a rapid shift in the last year from in-person training programs to online programs, many people are discovering that online learning can actually be interesting and fun. As long as you have internet connectivity and a computer, laptop, or smartphone, you can learn from home or any other place that you deem fit.
So, if you are wondering why online training has become so popular and how people find it interesting, here are a few reasons:
Improvement in Technology
Technology has made it possible for learning and training institutions to shift from in-person learning to online learning. Videos, voice recognition, automatic corrections, live exams, and access to online libraries have made it possible for students and facilitators to enjoy the online learning experience. Modern technology has played a significant role in making online learning a seamless experience.
Access to a Variety of Programs
Those days are long gone when online learning programs were restricted to a few courses and programs that hardly had any acceptance in the real world. Today, students and professionals can enroll for certification, diploma, and degree courses that are recognized and accepted by companies the world over. Students can choose a specific field and pursue studies or they can decide to shift from one field to another without losing credibility.
Positive Learning Outcomes
Since students can learn at their own pace and study without distractions, the learning outcomes are superior. Most students find it easy to study complex concepts using the online learning mode and this helps them master the subject without feeling pressurized or stressed. The positive learning outcomes motivate students and help them excel.
Accessibility to Affordable Learning
Online learning and training do not require physical classrooms, course materials, and live instructors. This goes a long way in making online courses in India more affordable. As a result, students from all walks of life can easily enroll in online courses without feeling the pinch. It is possible for students from different backgrounds to enroll in some of the best online learning institutions and pass courses with flying colours. This, in turn, helps them improve their employability and makes them more attractive to prospective employers.
Simplified Learning
When you study in-person, you spend most of your time taking down notes without really grasping the subject matter. However, this is not the case with online learning. Most of the sessions are recorded and hence, students can keep going back to these recorded sessions to understand the subject and ensure they grasp the concept without worrying about notes. This simplifies learning and helps students to excel.
The Final Word
No doubt improvement in technology and deep penetration of the internet has played a major role in improving online learning and training. It has made education more accessible and at the same time, it has ensured that institutions work to make learning fun and interesting. Instructors and facilitators find it easy to monitor and test students, who learn self-discipline and time management skills as they are responsible for their own learning.
Today, no one can say that online learning and training are not fun. Educational and training institutions have adapted to the changing times and ensured students enjoy the learning experience and keep returning for more.