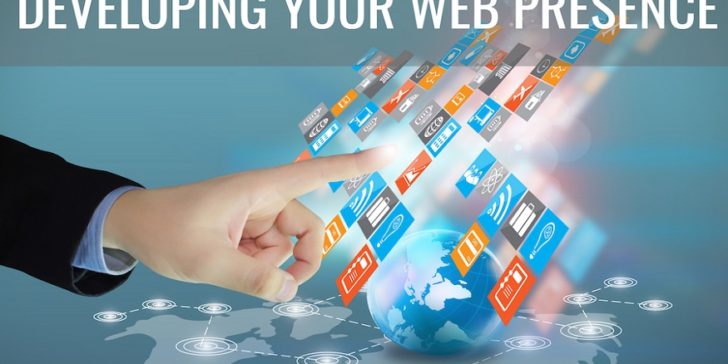 When you're launching a small business, you need to learn how to expose it to your target audiences.
Today, it's much easier to promote your business, thanks to various digital channels.
What's important for new SMBs is to work on business promotion from day one.
In this article, you can read five major tips on boosting the online presence of your small business.
1)  Rely on email marketing
Email is still one of the most convenient assets of digital marketing.
It's also a perfect tool for SMB-owners trying to generate their first leads and turn them into customers.
For starters, create a newsletter with some special offers for Internet users who visit your website as a promotional campaign. Those who register to your website and leave their email address will get a chance to enjoy some free products or special discounts, depending on your preference.
Also, the more people register on your website, the more names you'll have on your email list. A substantial and detailed email list will give you a chance to promote your business in different ways, from informative newsletters to seasonal discounts and special offers to your top clients.
Furthermore, email marketing is a starting point in serious business negotiations. For instance, if you want to collaborate with some bigger players in your niche, sending out proposals via email is the most effective way of making your offers.
2)  Use social networks
Written that way, it sounds quite easy: you use social networks and customers start to pour in.
While it's not that simple, promoting a business via social media is not rocket science.
First, find the right network for your business and your audience. Roughly speaking, Instagram is a better option for companies aiming at younger audiences, parents, and families.
On the other hand, Facebook is a reasonable choice for businesses trying to win over people over the age of 30.
Let's not forget the power of LinkedIn and other business networks in building professional connections. These options will help you extend your network of business acquaintances and it could show you a way to new clients.
3)  Turn to innovative visuals
Everybody knows that this is the age of visuals. However, this doesn't refer only to uploading pictures and videos used for online promotion.
Adding photos to blog posts and other website features includes several important steps.
First and foremost, you should resize larger photos to avoid packing your website with heavy images. Large and heavy pictures slow down the load speed and they are generally difficult to handle.
Secondly, all the photos that you post to your website, blog, and social media posts need to be high-quality images. If possible, upload the photos that you have taken as much as possible. While stock photos have a certain value, your customers will appreciate your original business photos more.
Thirdly, explainer videos have been in the spotlight for the last several years. By using these videos, you can explain what you do and what's in it for your potential clients in a clear and affordable way.
Also, social media stories can improve your online visibility and draw people's attention to your business.
4)  Boost your website marketing
As explained by experienced designers behind a web design company in Houston, every small business needs a business website, but with some specific features. Since you're still trying to hack your way to your users, the information you share on your website needs to be as accurate and useful as it gets.
This is where content marketing comes on stage. If you produce easily understood and informative blog posts, based on proper keywords for your industry, the website traffic will grow organically.
Incorporating your visuals in your written content as explained above will make it more visible to search engines, as well.
SMBs offering services need to highlight those core services and their pricing on the homepage. If these features aren't clearly explained, the bounce rate will be very high. People don't like to be misled, so make sure to keep the payment information in a visible place.
When it comes to website marketing, keep your landing pages as neat as possible. This means that there should be no distractors, misleading links, or any other distractors on these pages.
Stay as straightforward as it gets with the content on your website and it will serve its purpose for your SMB.
5)  Encourage users' reviews
The word of mouth remains one of the strongest promotional features even on the Internet.
In that light, SMB owners need to open as many doors as possible to their users' reviews.
Let your customers leave their comments below your blog posts, as well as to rate your products on your website.
In addition to that, add your venture to Google My Business. This will allow your customers to leave their reviews of your business on Google. Since it's the most important search engine on a global scale, positive reviews here will have a great promotional value for your company.
Closely related to users' reviews, react promptly to their requests and resolve any disputes in the shortest time possible. For instance, if you notice a negative review of your business on Google, leave a friendly comment in which you suggest a solution for a dissatisfied client. Apply the same pattern for complaints and other similar requests you receive via email or chats.
You can tell the world that your business is here in many different ways. From email newsletters and social media to cutting-edge visuals and website marketing, there are many bases to cover. Since thecompetition on the Internet is growing, SMB owners need to take online marketing seriously. Clients' reviews can be quite helpful on that road, as well. All these features will make your business grow and generate leads along the way.