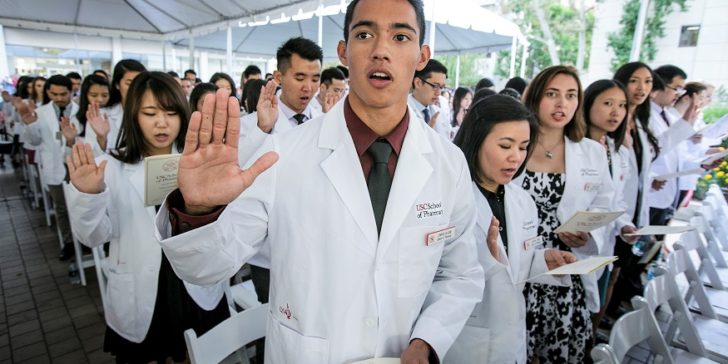 Does your heart lie in the healthcare sector, but you still wonder which career path to take? We are here to give you the reasons why you should become a pharmacy student and prepare yourself for a career in pharmacy over allied healthcare professions. Look through the most popular reasons students rely on pharmacy to swiftly advance their careers.
1. Interest in scientific subjects
Have you always excelled in biology, chemistry, or statistics? Then you certainly are the best fit for veterinary pharmacy, studying drug metabolism, or taking part in pharmaceutical research. As a pharmacy student, you are expected to have proficiency and passion for these subjects.
2. Passion for building connections with other individuals
Besides making informed decisions on utilisation and proper dosage, you must also be aware of the distribution of medications to animals and people alike. A pharmacy career will open the door for you to build direct connections with patients. Such patient-centred care requires graduates to consider the relationship between lifestyle and medical conditions, before providing the best medications.
3. Step foot into the research sector
The pharmacy academic curriculum will allow you to work closely with senior candidates to participate in research. You can get your hands at establishing innovative pharmaceutical practices, as well as collaborate with doctors to ensure correct medications are offered to the patients.
4.The desire for flexibility in career choice
Another compelling reason for students to enrol in a pharmacy school is the plethora of career pathways that exist within this industry. You can easily select a lucrative based on what interests you the most ꟷ from the veterinary pharmacy, which designs medication for animals to the nuclear pharmacy, producing radioactive drugs to treat lethal diseases such as like cancer.
5. Explore your options
Before embarking upon this career, you must know that you can continue to learn in this particular field of science. A bachelor's degree in pharmacy is prestigious and will make room for countless other possibilities that will grant you the time to explore new avenues of modern science.
6. Unique Approach to Healthcare          
A majority of applicants enrol in pharmacy school in the hope to help others lead a better life. An undergraduate degree in pharmacy plays the role of a stepping stone to engage in doctoral activities, at some point in your career.
7. Acquire higher degrees for ultimate knowledge
Several pharmacy students have moved up the career ladder to serve the global population or make a medical breakthrough. If this rings a bell, then a career in pharmacy is what you have been looking for.
Very often, your interests can enable you to decide how you are going to lead your professional life. If you identify with any of the above-mentioned elements, it is best for you to jump you should look into a pharmacy career. To learn more eligibility criteria B Pharma course in India, log on to our website and apply to a course of your choice!