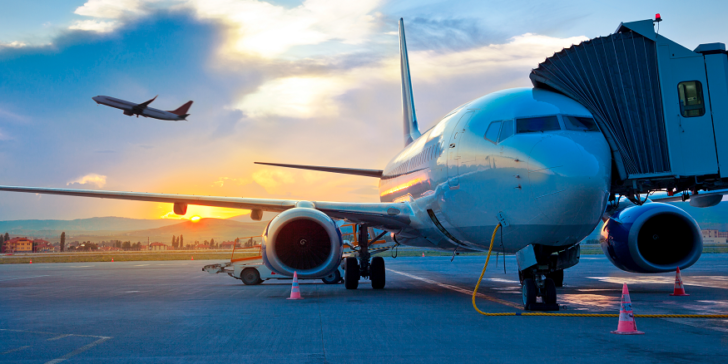 You can either choose a non-stop flight or a multi-stop flight while buying air tickets. Both differ in the way they function and the way you travel. Mentioned in this post are 4 key differences between the options and how you can decide the right one for yourself. Keep reading.
When you book your flight tickets, you can choose between a non-stop flight or one with multiple stops. Both come with their pros and cons. Within multiple-stops flights, you can choose between a direct flight with stops or a connecting flight with layovers. A direct flight with stops means the plane lands at an airport midway, but you don't have to disembark from the plane. You will have to disembark the plane and board another flight to your final destination when you take a connecting flight. You might have to exit the airport and terminals and go to a different terminal if the connecting flight to your destination is by some other airline.
Thus, as you can see, there are many flight options to choose from. But how do you decide which is the best fit? Compare them based on the following factors.
Your Budget
One of the key determinants when choosing any flight is the budget. Non-stop flights are typically more expensive because they fly you directly to the destination. Flights with stops on the way can better manage the increasing demand for shorter-route flights helping them lower the overall costs. This leads to flights with stops, usually offering better prices. Within multiple-stop flights, direct flights are usually cheaper compared to connecting flights.
Ease of Travel
This largely depends on the kind of traveller you are, your age, and other factors. Some people prefer taking a non-stop flight while others like to break their journeys into parts, especially if they fly long distances. With a non-stop flight, you board and deboard a flight only once. Although this may sound preferable, people who hate sitting at one place for long hours or have a fear of closed spaces might not find it comfortable. On the other hand, people with moving disabilities or the elderly might prefer non-stop flight over a connecting or a direct flight with stops.
Visa Requirements
This becomes especially important if your destination is an international country. With a non-stop flight, your flight flies directly to the country, which means you only need a visa for the country you are visiting. In the case of multiple-stop flights, it becomes slightly more complicated.
Direct flights that don't require you to change flights will mostly not require you to take a visa for the country you are stopping in.
Direct flights where you have to change the flights might require you to take transit or a tourist visa if you are exiting the terminal or airport.
Connecting flights with long layovers requiring you to exit the airport might require you to take transit or a tourist visa.
Opportunity to Earn Air Miles
This is another big difference between the two options. Air miles or points are granted based on both the ticket price and distance travelled. Sometimes multiple stop flights might offer you more miles as you travel a longer distance in terms of miles flown. On the other hand, non-stop flights might offer you more miles at times because of the price difference. It is best to search for the best option that earns you maximum miles and select based on other factors as mentioned above.
When you are flying, there are various flight options that you can get. Whether you look at  Delhi to Dubai or Singapore to Bangalore flight status today, you can easily see all the options with the stops, duration of layovers and the miles you can earn. Make sure you choose the best option that gives you the best benefits and offers optimal comfort.