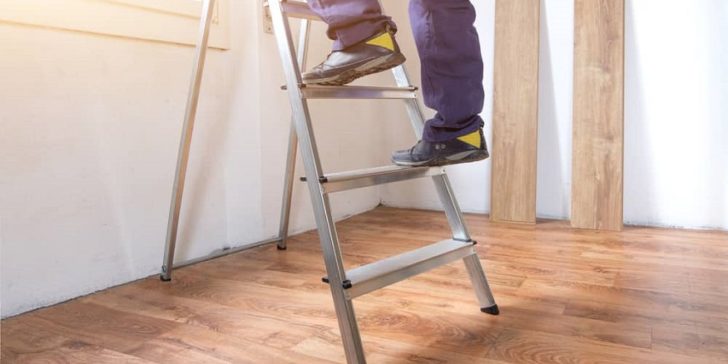 Home improvement projects are incomplete without the right ladder. However, merely investing in any ladder is not a wise choice. Most homeowners make the severe mistake of not investing in the right ladder. The result is a faulty design and an increased scope for injuries. Experts in home improvement projects state if you really want to buy the right ladder for any home improvement project, ensure you do your homework well.
Aluminum Ladders – Lightweight and affordable for your home
Aluminum ladders are popular in the market because they are lightweight and affordable. However, Aluminum is a conductor of electricity. It is unsafe if you are working near electric poles. It is wise to use a fiberglass or a wooden ladder for this task. However, note that if a ladder of any material gets wet, it is unsafe around electricity.
What are the key factors for you to know before you bring the right ladder home?
Buying a ladder takes time, so never rush into your decision. Given below are the key factors to consider before you bring your ladder home-
How much weight can the ladder support- You do not know who will be using your ladder. Though you will be using it most, there might be cases where you need to hire professionals for a home improvement project, and they need access to the ladder. Experts in building and construction recommend you buy a ladder that is Type 1A. This ladder will carry the maximum weight of 300 pounds. It is worth buying as it will serve you for a long time in the future.
Safety- Consider what you will be using the ladder mostly for. The design should be recommended for the task. A good ladder will never deform, walk, or tilt. If you intend to use the ladder regularly, buy a multi-use ladder model for your home. The right height and design need to be invested in.
Follow the set-up instructions of the ladder carefully- You should read and follow the set -up instructions of the ladder carefully. Every manufacturer will give you a list of guidelines. For instance, if you are buying a ladder that has support for 300 pounds, there is an instructional manual that will guide you on how to set up the ladder at the right angle. These instructions depend upon the design of the ladder you buy for your home. In case the ladder is placed at an improper angle or is misused, you will suffer from serious injuries.
Read more: Boost Customer Experience with an Order Management System
Experts suggest before you buy aluminum ladders, first get an idea of what you want to do with the ladder once you bring it home. There are several designs available. You can buy a multi-use ladder, a step ladder or an extension ladder if the work you intend to do is 17 feet from the ground. In case you have concerns or confusion, consult an expert to get the right suggestions and advice. This ensures you get a safe and user-friendly ladder with success!